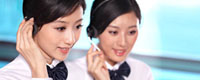 Name: Stacy
Tel: +86-13570363299
E-mail: stacy@gzmythwear.com
Add: Heyang yi xiang No.3, Jingxi Street, Baiyun Dist. Guangzhou, China.
Skype: may.chan21
WeChat: +0086 13570363299
whatsapp: +0086 13570363299



Guangzhou Mythwear CO.,Ltd founded in 2009 by Mr Myth who is a sport lover and has rich experience in sublimated custom made sportswear area, such as cycling jerseys, soccer uniforms , basketball uniforms , t shirts , polo shirts, shorts, running wear etc.
Our Mythwear focus on how you feel when wearing on the garments we produced and providing you a high level of services, the ink we use are imported from Italy and the fabric are coolmax to keep you cool and then perform well during the sport time.
we produced garments for different sporting clubs, teams, schools etc and even people who love sports for their own use, as small quantity are acceptable for us.
As mentioned we are specialized in printed custom made sportswear, for the designs, colors, sizes etc can all be your own choices.
Our designer can also help you handle the artworks of the design and the design can be scaled to fit the sizes required.
Mythwear is a young but energetic team, we know how important it is to have a high quality clothes when you are playing your sport, and we take it as our duty to provide high quality of garments for you, it would be a great honor if we have your choice and support.
Our custom made sports garments are lightweight, durable and feel great, If you are looking for sublimated sportswear with your or our designs, please don't hesitate to contact us, again, we have our designers to assist you with the designs, such as to use the colors, logs of your choices which can represent your team image effectively.
You'll love what we can do for you and you'll get the best-looking, best quality, most comfortable and affordable custom printed sports clothing within 2-3 weeks.